Full Back Support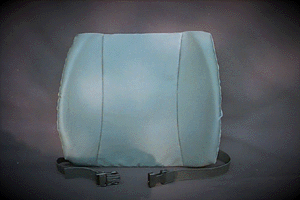 This product is designed to support your full back, shaped to conform to the back's natural curve for maximum back and side support. This product is used on chairs and car seats in the office at home or in your car to prevent back fatigue. The Full Back Support is available in all our in stock fabrics. The Full Back Support is designed with side wing supports to aid in proper back posture.

The foam used is an Ultracell Polyurethane foam constructed to give proper natural support and strength to the lower and middle back.

Dimensions of the Full Back Support are: 36 cm. wide X 33 cm. high X 8 cm. thick with curved side wings.